The Oregon-Howell R-3 School District in Koshkonong, MO. is accepting applications for a High School English Teacher for the 2023-2024 school year. Interested candidates must possess a current teaching certificate with the Missouri Department of Elementary and Secondary Education. The position is open until filled. A completed application packet will include the following items: 1) A completed application, 2) A current resume, 3) A copy of all teaching certificates, and 4) A minimum of three (3) letters of reference. Questions regarding the position should be directed to Mr. Brian Davis, High School Principal, at (417) 867-5601 or email
davis@koshk12.org
.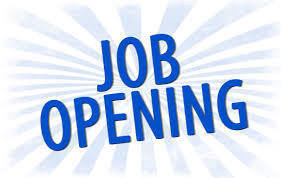 March Menu 🍀

Update: PeeWee games this evening with Gatewood will begin at 6:00pm. Come out and see the future of Blue Jay and Lady Jay basketball!!

Blue Jay Baseball & Lady Jay Softball Spring 2023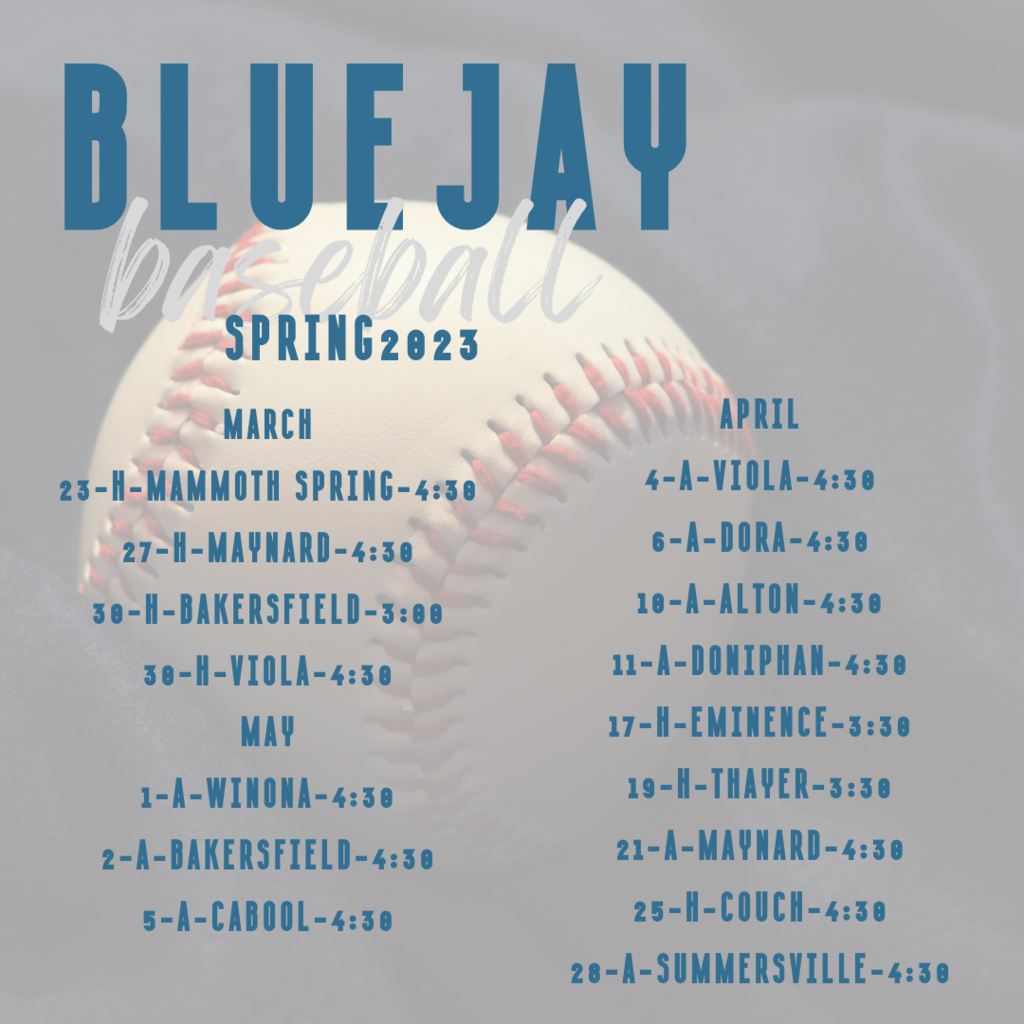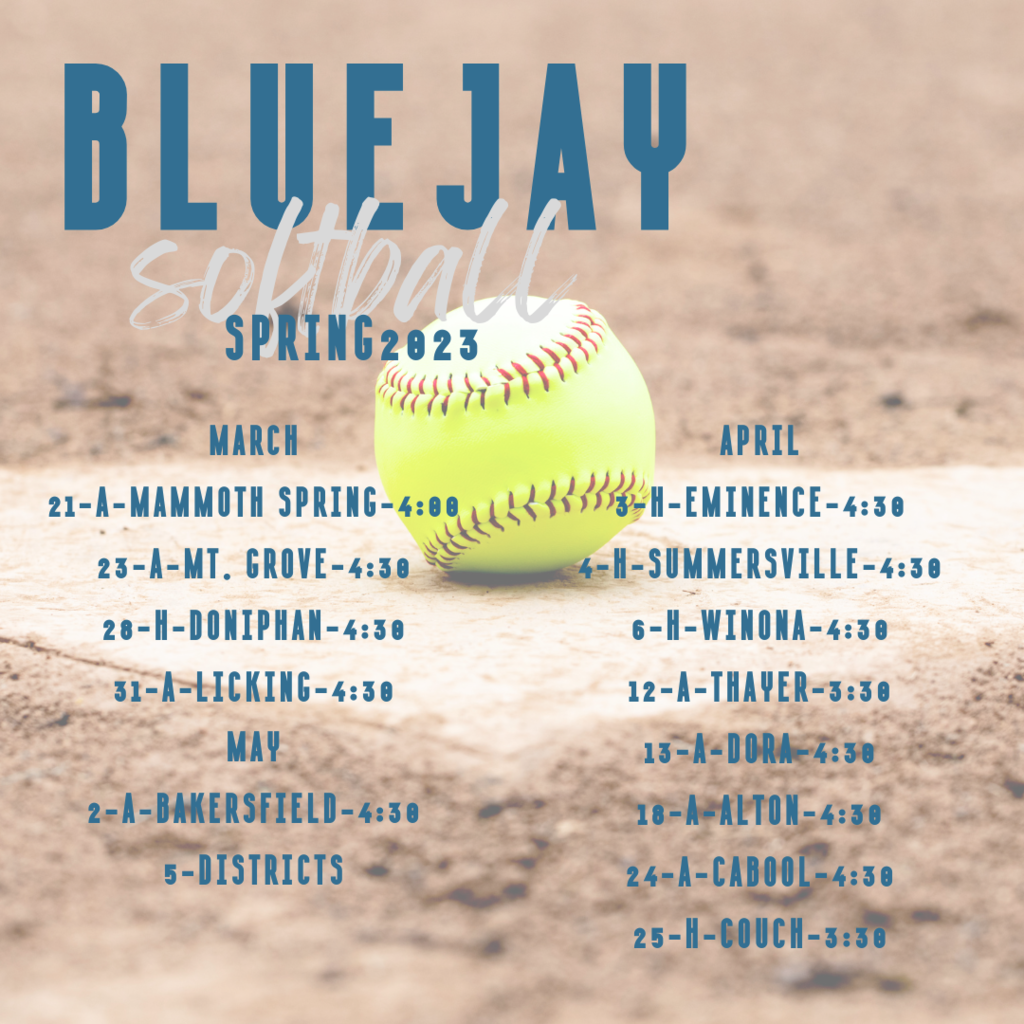 Pancakes & Painting!! Come out and support our Art Club while you enjoy ALL YOU CAN EAT PANCAKES!! Friday, March 10th, 5:00pm-8:00pm in the FACS room. All proceeds go to fund the KHS Art Club field trip.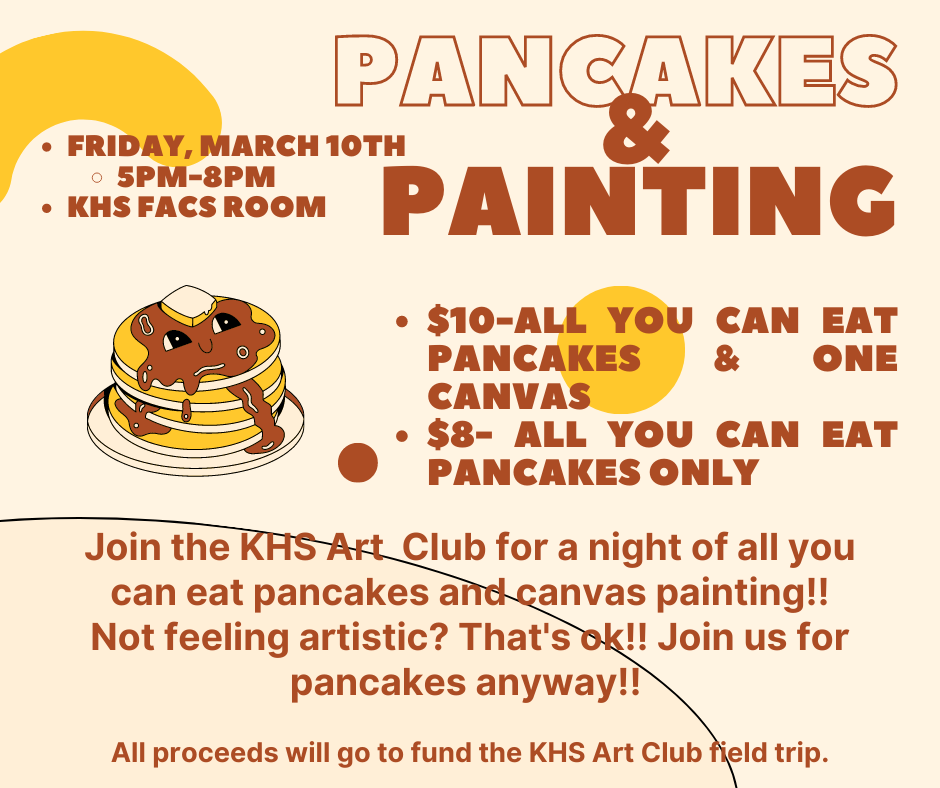 Elementary will be celebrating Dr. Seuss Week February 27-March 3!!

Congratulations to our January Students of the Month!! Elementary: Ady Haynes & Mackenzie Price, Middle School: Rory Willbanks & Abigail Wilmot, High School: Derrik Villavicencio & Abigail Sikes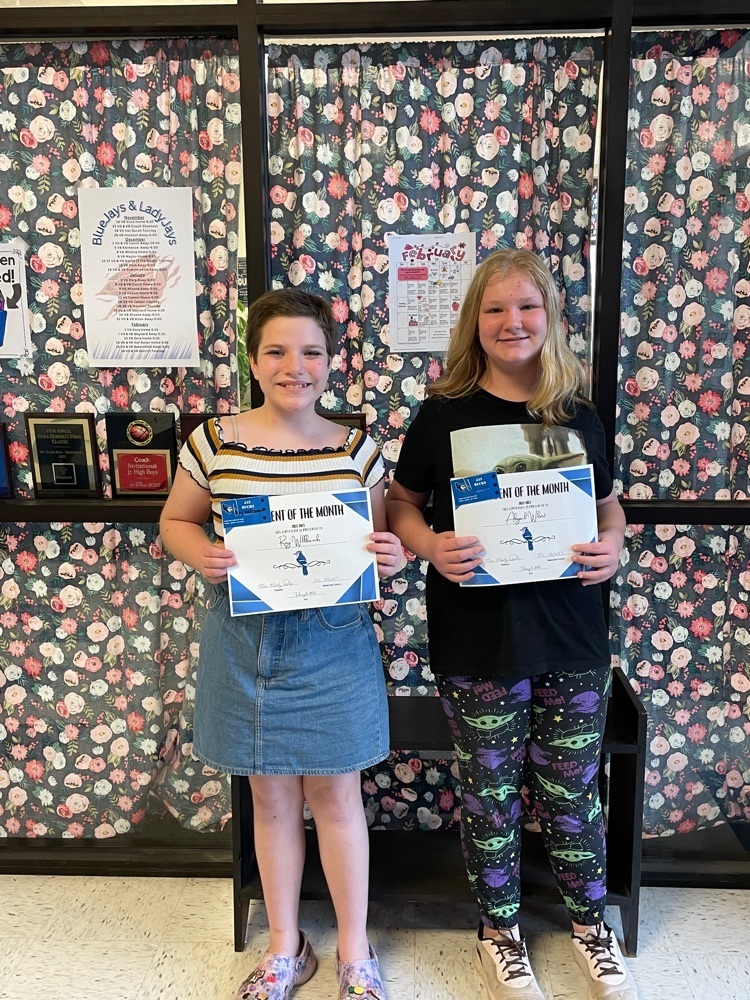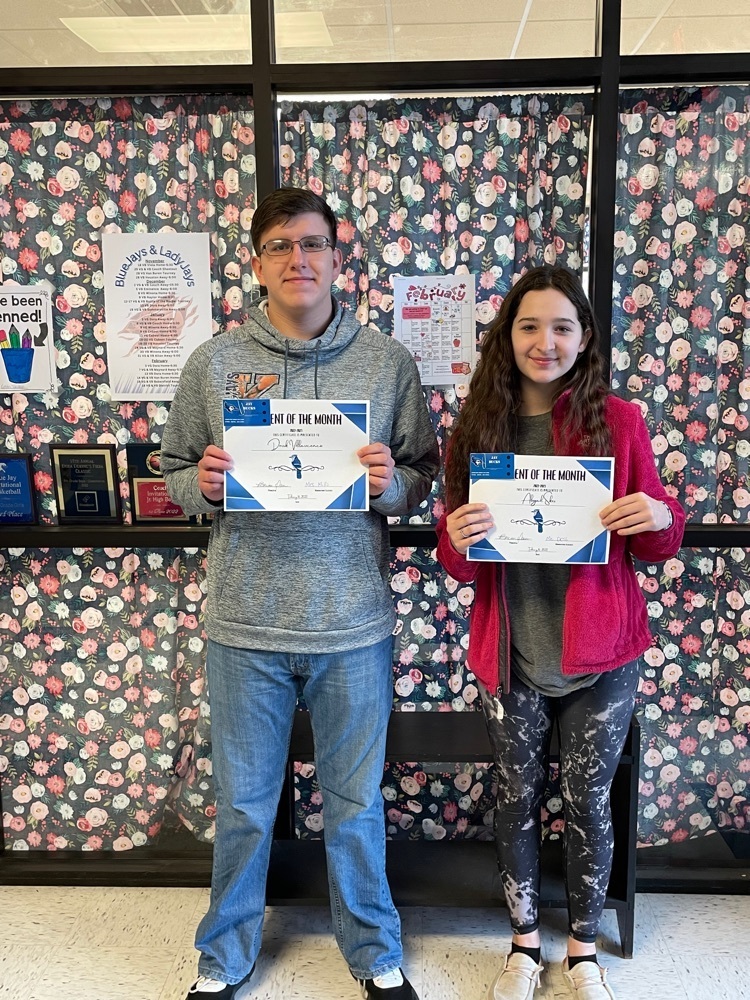 Game Update: There will not be a JV Boys game tonight. Games in Bakersfield will begin at 5:30 with the Varsity Girls followed by Varsity Boys.

Huge shoutout to our FBLA students for their performance at the District Leadership Conference!! Top 5 finishers will be moving on to the Missouri FBLA State Leadership Conference in April. Great job, we are proud of you!!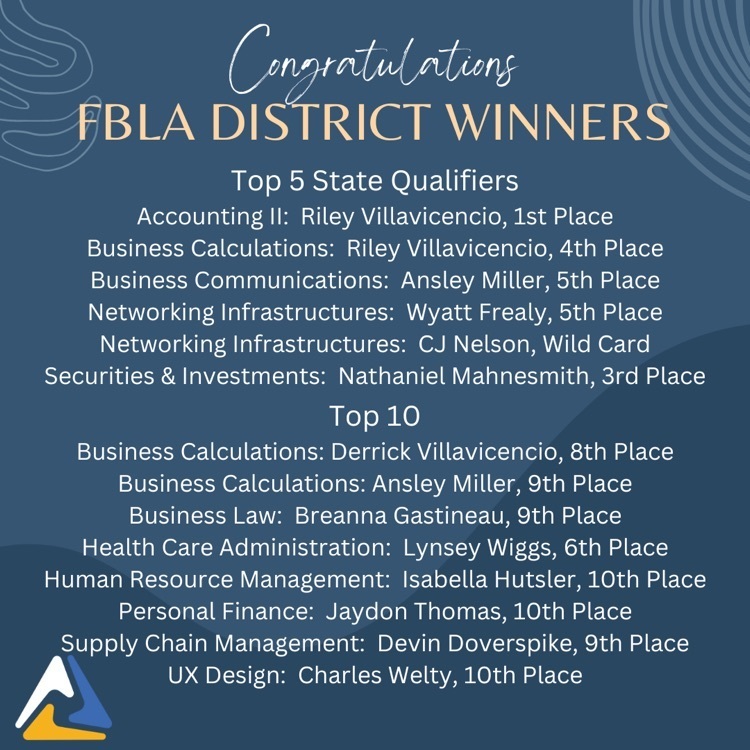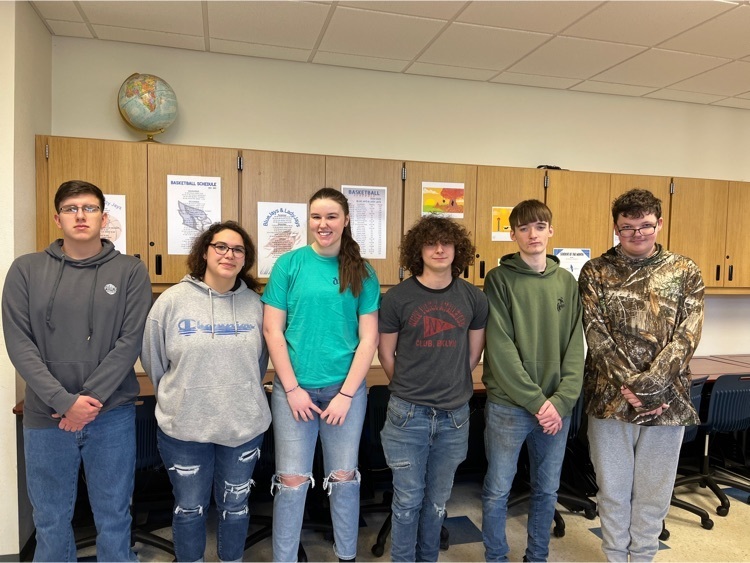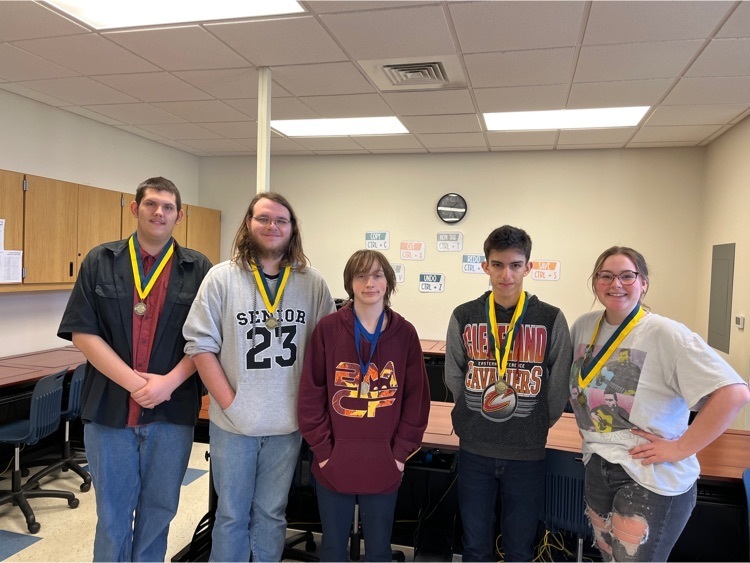 Save the Date!! Due to changes in the district calendar, 8th grade promotion and senior graduation will now be held on Saturday, May 13, 2023. Times will be posted at a later date.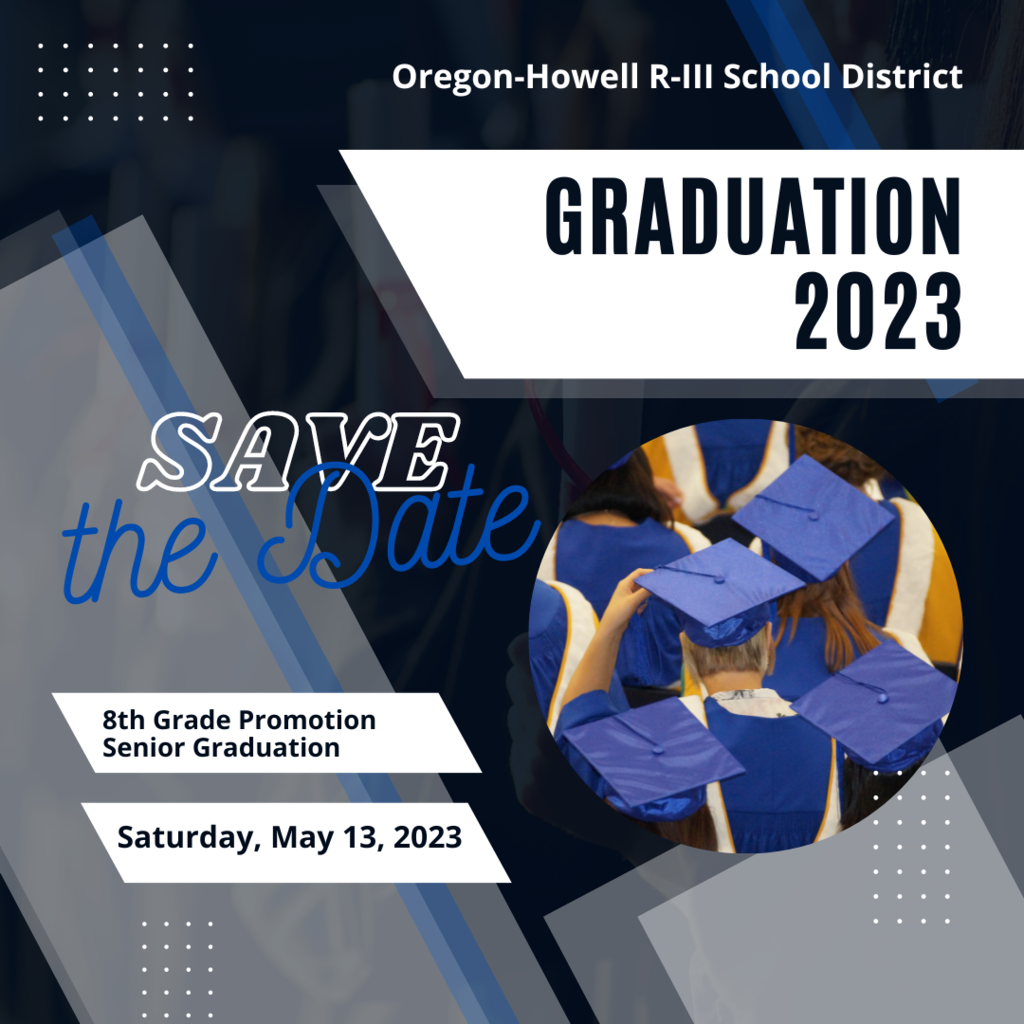 District Basketball Tournaments kick off next week for the Blue Jays and Lady Jays. See brackets for dates and times.

Elementary Valentine's Day parties will be Thursday at 2:00 pm. Just a reminder balloons can not be taken on the buses. We will also be celebrating our 100th day of school on Thursday.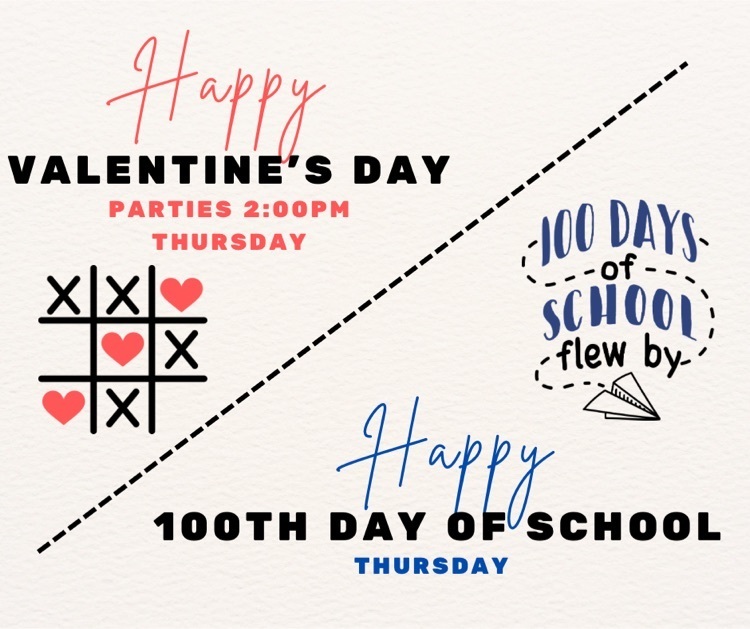 Week at a Glance brought to you by KHS student, Calli Dobbs.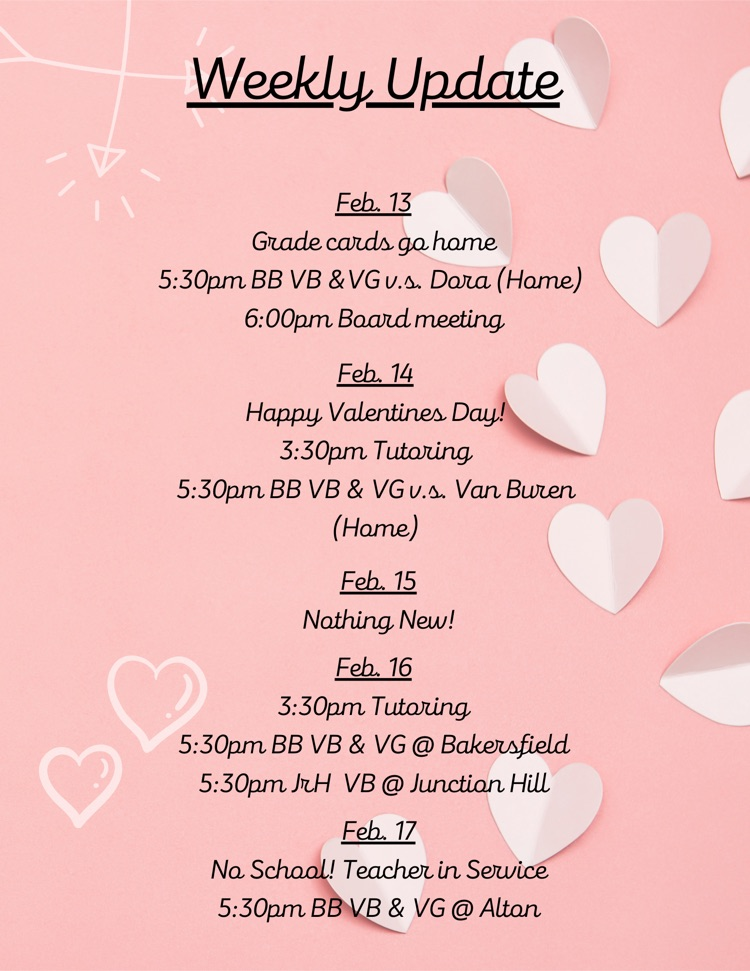 Please join us as we recognize our senior basketball players.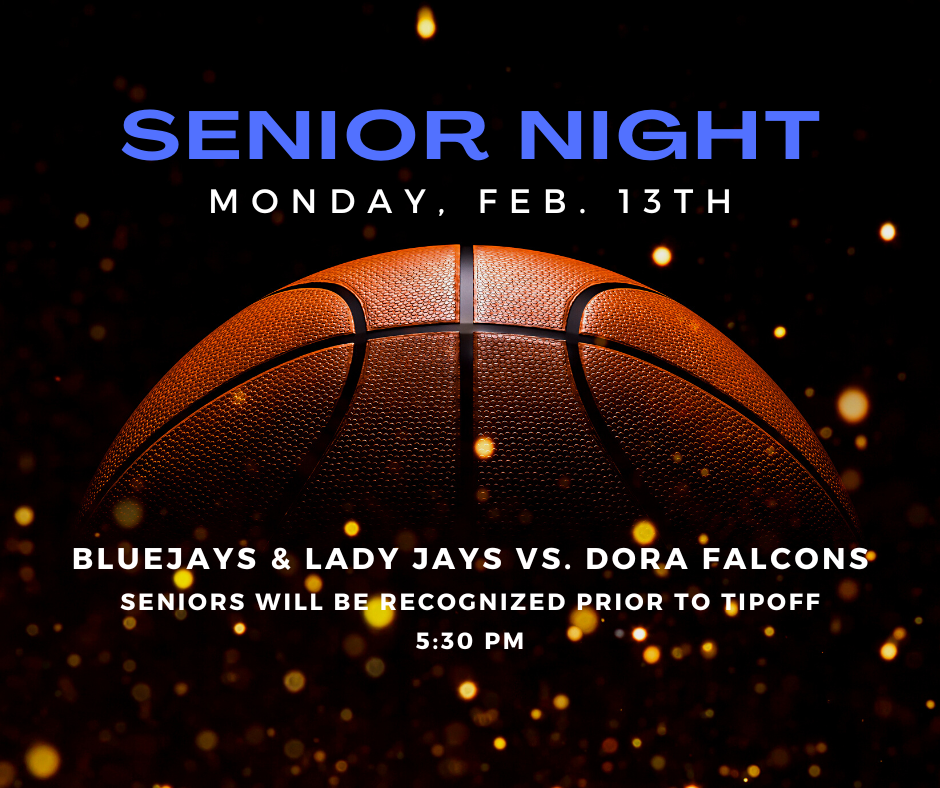 We would love to invite you to the Koshkonong FCCLA Chocolate Festival on February 25th, in the high school gym. Start time is 1:00 pm. We welcome you to participate by entering a chocolate item(see attached form) or we welcome you to come and be a taste tester. Tickets are $10 at the door for a taste tester and you get 10 tickets to try any items that are in the competition. You may share the 10 tickets with your family members. Extra tickets will be .50 after you have bought your 10 at the door. We will also have a silent auction if you taste something you love and would like to take home! All participants who enter will receive 10 tickets to taste for participating.
https://5il.co/1p05e

Reminder: Any FCCLA member going to the spring State FCCLA Convention in March, needs to have their $50 deposit to Mrs. Wyatt tomorrow.


Junior class is selling laundry soap to raise money for Prom. Orders are due by March 10. Please see any junior class member or call the school. Delivery available to West Plains and Thayer by one of the sponsors. Buckets are $50 and come with a pump. Thank you for your support!!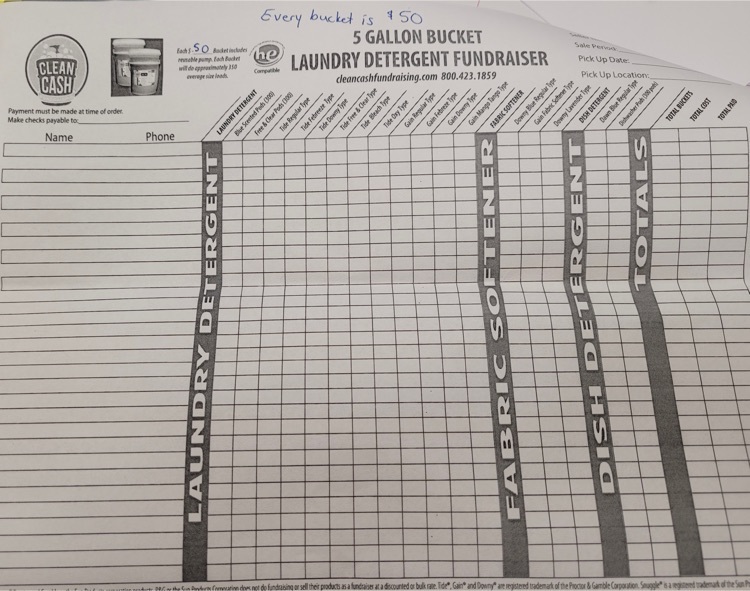 The castles are complete in Mr. Brewer's World History class. Great job kiddos!!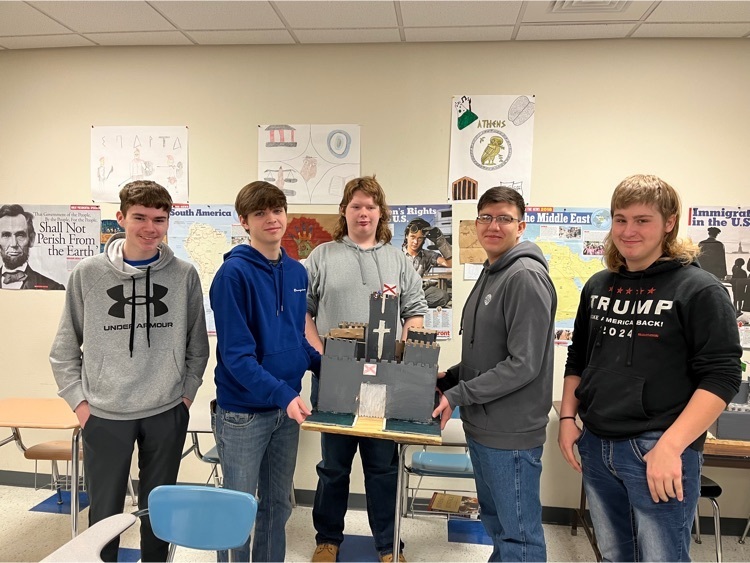 The Koshkonong Class of 2013 is having a 10 year reunion this Spring and have opened the event up to other classes as well since class sizes at KHS are small. Any interested, please check out the website below. thekoshreunion.com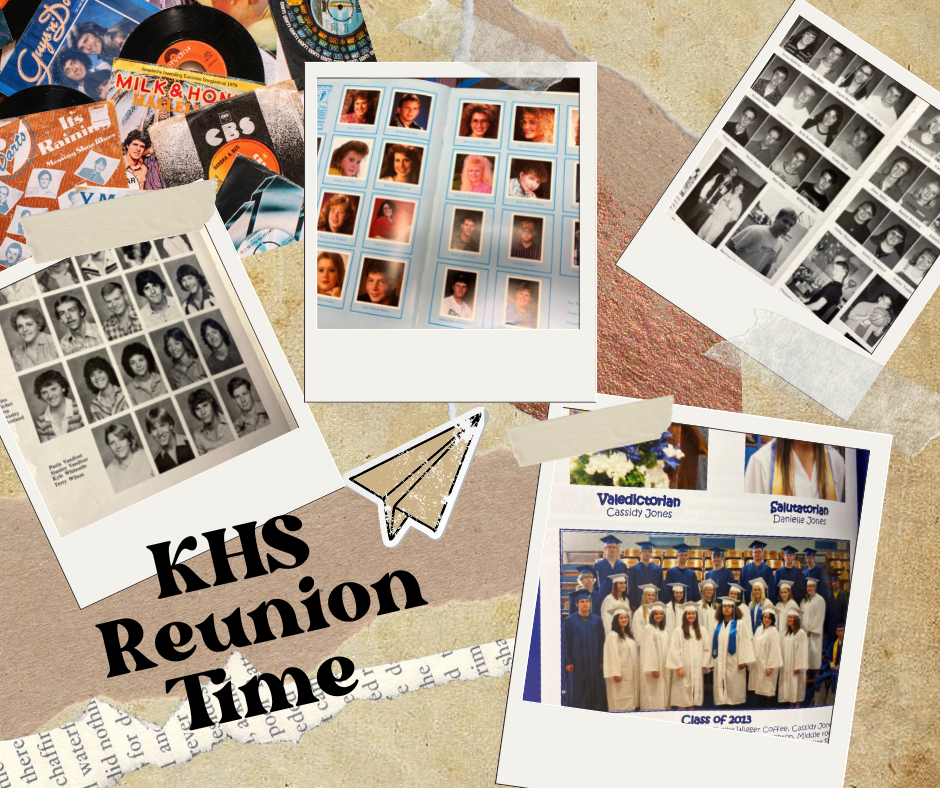 Reminder: Spring pictures will be taken tomorrow, Wednesday, February 8th. Due to computer generated backgrounds, please do not wear green.